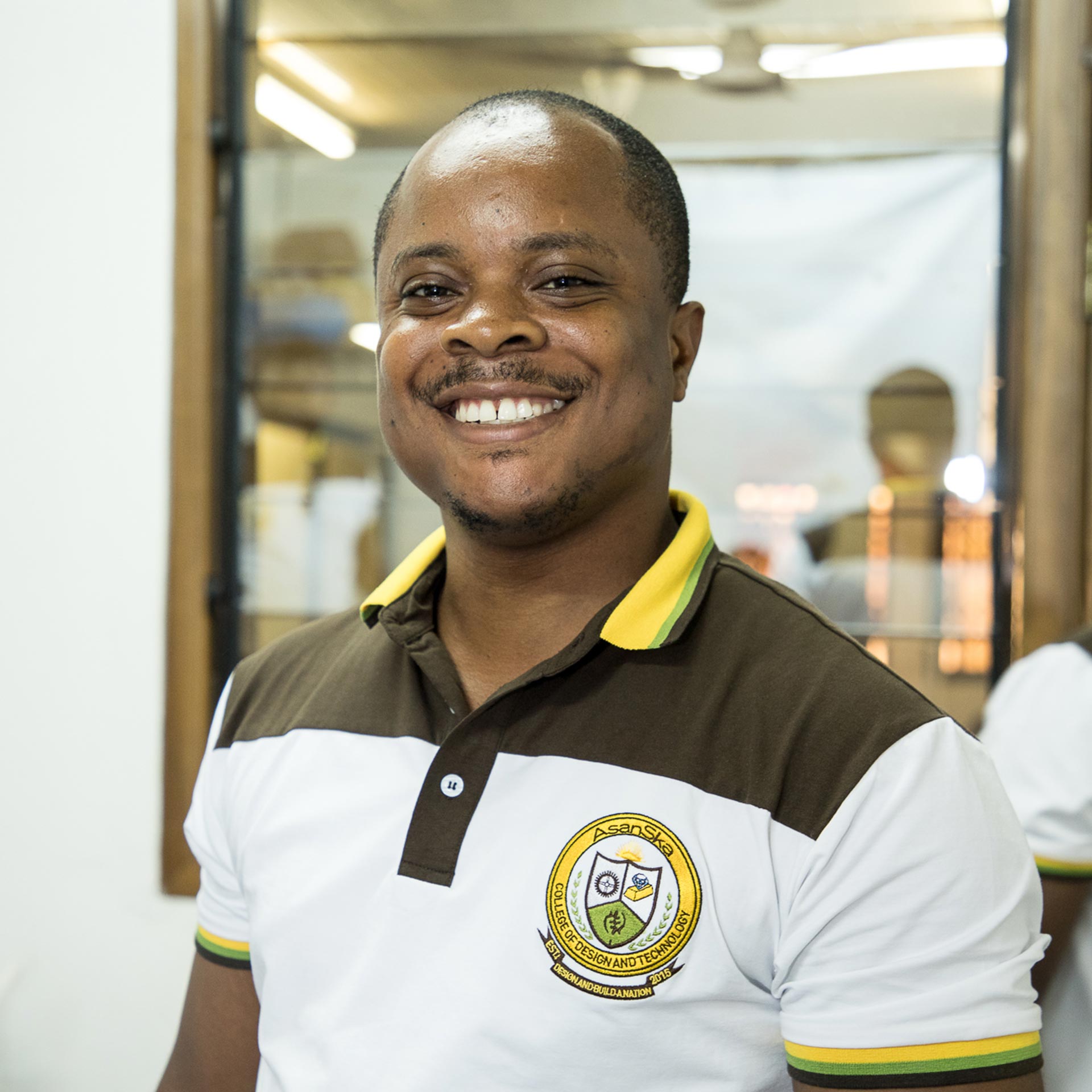 Aaron E. Adjacodjoe
Lecturer
Academic Disciplines
Industrial and Product Design, Rural art and Industry
Subject Areas
Design thinking, Computer aided designing, Sketching, Contemporary art, Participatory Design, Art in public space
Aaron Adjacodjoe holds a Master's degree in product design from the Oslo and Akershus University now OsloMet – Oslo Metropolitan University in Norway and a Bachelor of Arts degree in Integrated Rural Art and Industry from the Kwame Nkrumah University of Science and Technology (KNUST) in Ghana. Aaron has worked in different fields of design such as Product design, communication design and Photography.
Aaron designed and produced a knocked down stool that can be reassembled without any fasteners or glue. A package was designed to store, market and distribute the stool. This was his bachelor's project.
During Aaron's study in Norway, He worked as part of a team finding sustainable design solutions in cooperation with the Lufthansa Company LSG Sky Chefs. Aaron also worked with a team to develop a cleaning system for the mobile X-ray machines used by the Akershus University Hospital in Norway.
'Masked Works', a surface designed to be written on in public spaces is one of Aaron's projects he designed in Norway.
In Ghana, Aaron developed furniture designs in collaboration with two architects Emmanuel Ofori-Sarpong and Lois Quartey for a local furniture company. They also designed a concept for a compact living space, taking into consideration the growing population in the city of Accra.
Aaron is an active member of the Design Thinking Ghana Meet-up. This group applies design thinking in finding innovative solutions to problems in the society.