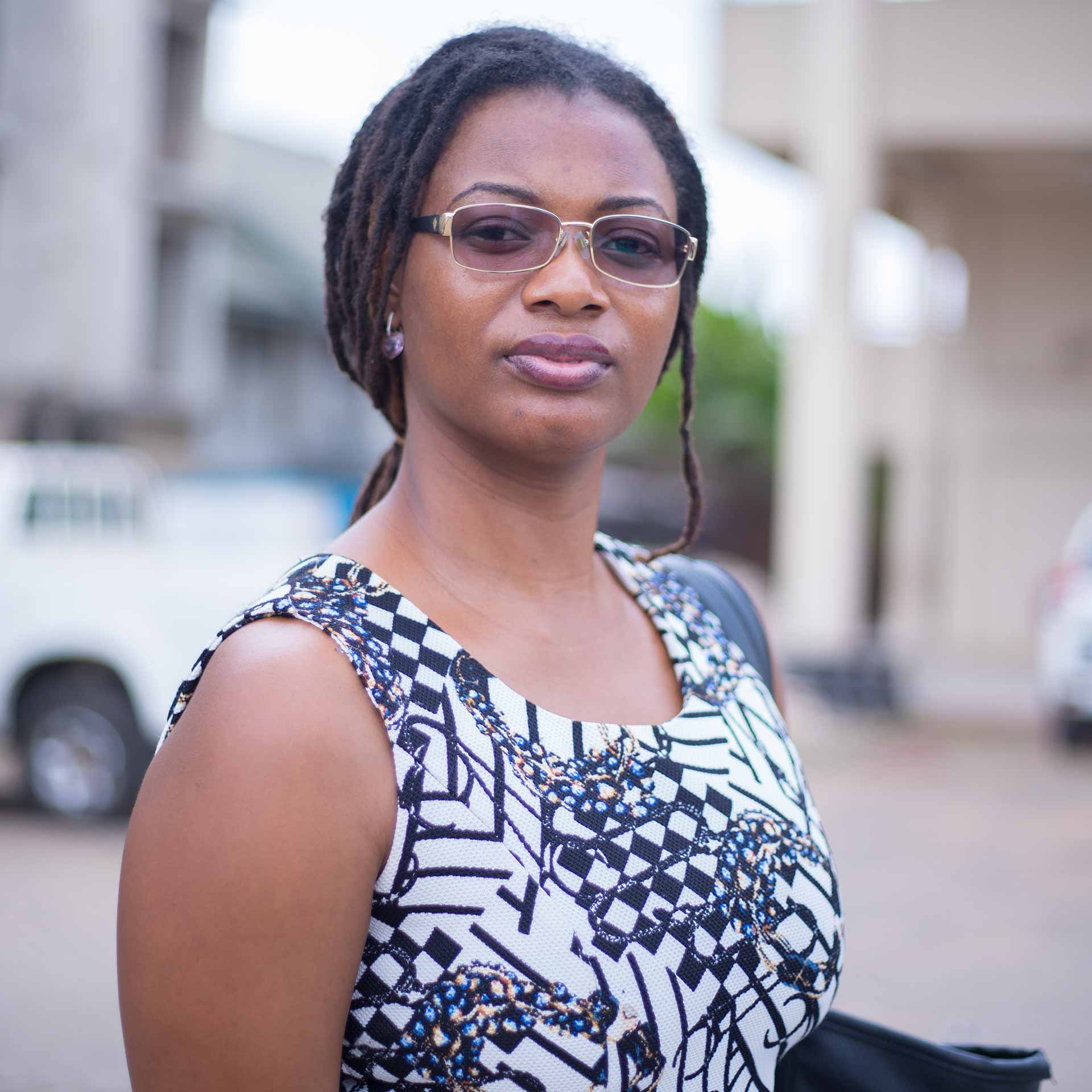 Elikem A. Amevordzie
Lecturer, Product Design
Mr. Sosthenes Buatsi graduated from the KNUST in 1968 and pursued Industrial training with Messrs P&W Blattman (now Blattman Metallwarenfabrik AG.) in Wadenswil, Switzerland before returning to pursue a post-graduate Diploma Course in Industrial Management at his alma mater, KNUST in 1975. In August 1973, Sosthenes joined the Technology Consultancy Center as a Research Fellow, and Head of the Metal Products Design Unit.
Elikem Akos Amevordzie holds her first degree in Industrial Art (Metal) from Kwame Nkrumah University of Science and Technology, Kumasi, Ghana, and Master of Arts, in Product Design from Oslo Metropolitan University, Norway.
Elikem started her working life as Teacher at Delsi Kids World's Montessori School, Accra, Ghana from 2007 to 2011. At this role, she was vested in carving out and crafting practical curriculum that was acted upon to lay formidable foundation for early child development.
Whiles at KNUST, she held an internship position with Bank of Africa, Ghana as Relationship Officer for three months between 2007 and 2008. Between 2011 and 2012, she served as Assistant Informal Coordinator working with Council for Technical and Vocational Education and Training (COTVET), Ghana.
In 2012, Elikem became the Secretary for International Student Union- Kjeller, Norway and latter rose through the rank to the position of President between 2013 and 2014. She also worked as Student Assistant where she input heavily into editing student's guide for 2014 academic year of Oslo Metropolitan University, Norway.
The excellence displayed by her at the Master's degree level earned her a place for Practical training with the LEGO, Billund, Denmark specifically in the area of concept development to create play experience for kids in the year 2013. In the same year, she earned a Diploma Certificate from Global Talents Forum in Norway through volunteerism as a crew member with responsibility of organization and communication management.
Currently, she is a lecturer at the Department of Product Design and Entrepreneurship at AsanSka College of Design and Technology (ACDT), Accra-Ghana.
The collective experience of Elikem has bottled up in her adeptness in prototyping in product design. Her interest is in designing for sustainability that can enhance the livelihood of users.
Position(s)
A.g. Dean of Students – (2018 till date)
A.g Head of Department – (2017-2019)