AsanSka University College of Design and Technology is a practice-based university, located at Oyibi. We offer Programmes in Digital Media and Communication Design and Jewellery Design Technology at the degree, diploma and certificate levels. The University is also about to run the Bachelor of Technology in Fashion Design Technology Programme.
We are organising entrance exams for mature students to apply for any of our accredited programmes.
Exams start on May 14, 2022.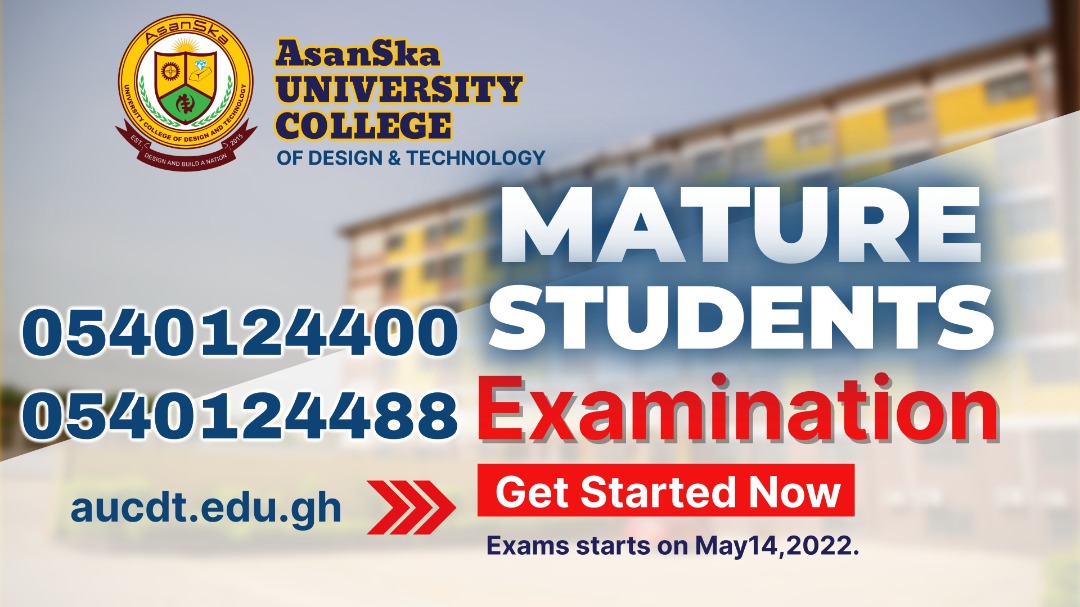 Mature Students' Entry This is an opportunity for people who could not continue with their studies earlier in their lives to further their education after some years in the workplace. An applicant must be at least 25 years of age and show proof of age and a legitimate documentary.
For more information: