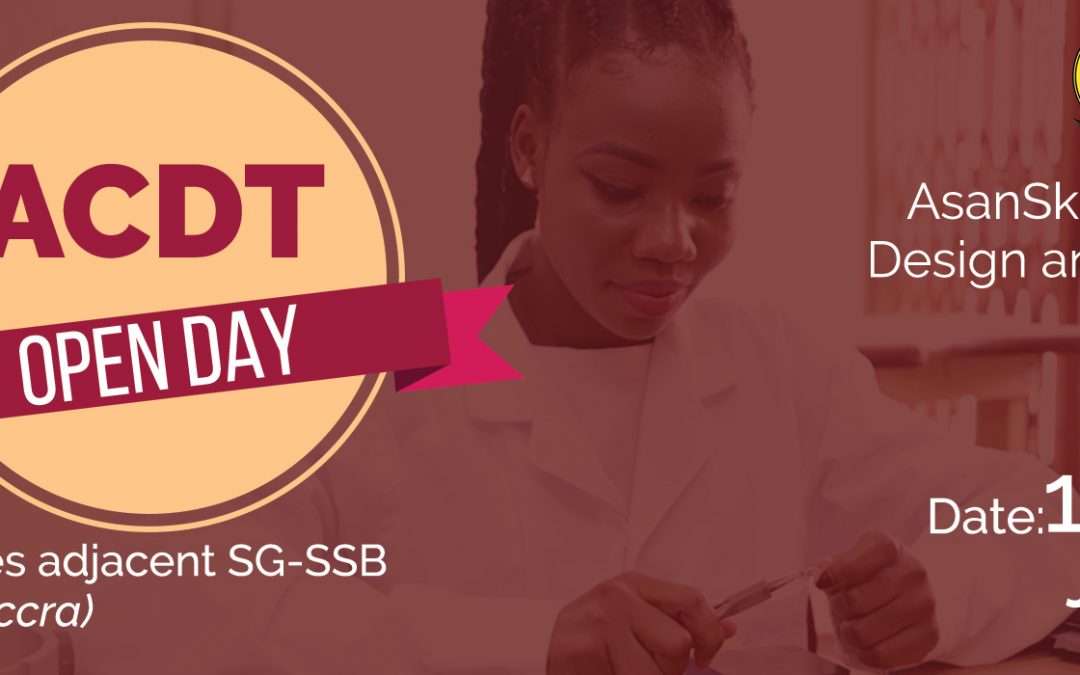 Are you looking for more information on courses offered at AsanSka College of Design and Technology? Or maybe you're still not sure what you want to do Representatives for courses and programmes will be ready to answer any question you might have about the course you would like to study at ACDT.
Activities include for the period include: exploring the campus and excellent facilities, course information and how they are taught, fee schedule, scholarship opportunities etc.
Open Day runs from 11th to 12th July, 2018. We look forward to meeting you!
Call or Whatsapp 0540124488 / 0540124400 or send us an email: info@aucdt.edu.gh for more information and direction.