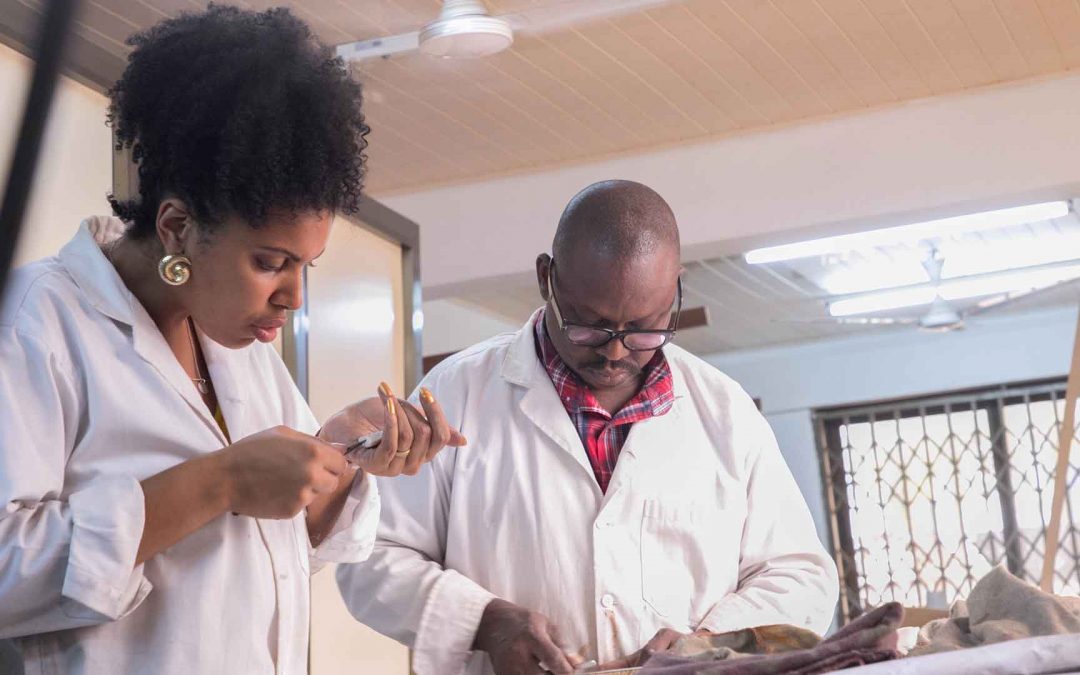 Felicitas Ofosuaa Wieland is a student at the Goldsmithing and Jewelry Design School in Germany called Staatliche Zeichenakademie Hanau. To finish her training successfully, she needed to do an internship for 4 weeks in a jewellery based field of her personal choice.
Year:  June 2019
Programme Type: Four (4) weeks internship
The purpose of the internship was for the student intern to be introduced to goldsmithing and jewellery design to compliment lessons in Hanau. 
Considering the vast options before her, she finally decided to search for a Jewellery School in Ghana which would help her identify with her roots in Ghanaian Jewellery.
half of my family is Ghanaian and it would be an honour for me to cooperate with other Jewelry Design people from the African continent. As it is part of my identity and history too.
During her six week internship with AUCDT, Felicitas got the opportunity to visit a Jewellery Centre (Essence Jewellery) in Accra – Ghana. She was further taken through various Jewellery Design and Goldsmithing Techniques pertaining to Ghanaian culture such as Filigree, Cuttlefish casting and Granulation. Felicitas had the opportunity to see the refinery and casting of fine gold (au).