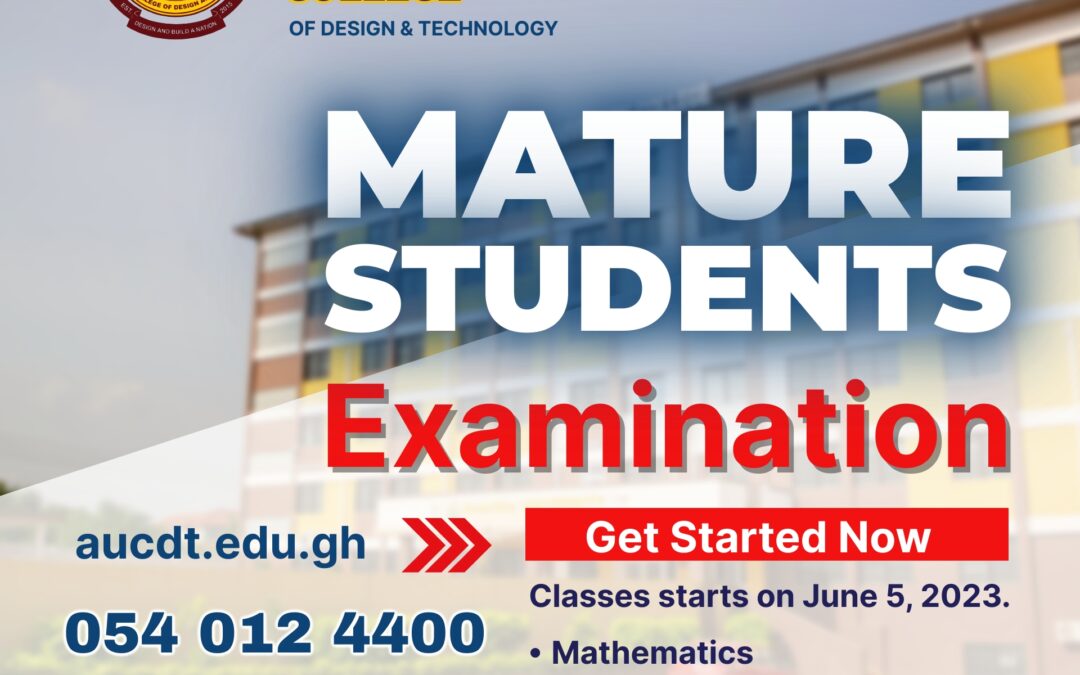 AsanSka University College of Design and Technology is a practice-based university, located at Oyibi. We offer Programmes in Fashion Design, Jewellery Design Technology as well as Digital Media and Communication Design at the degree, diploma and certificate levels.
We are organising entrance exams for mature students to apply for any of our accredited programmes.
Examination Date: June 8, 2023.
Classes for the entrance exam begins from 5th June to 7th June. Lessons which will be covered will include Mathematics, English Language and General Knowledge.
Time: 9:30am – 5pm each day.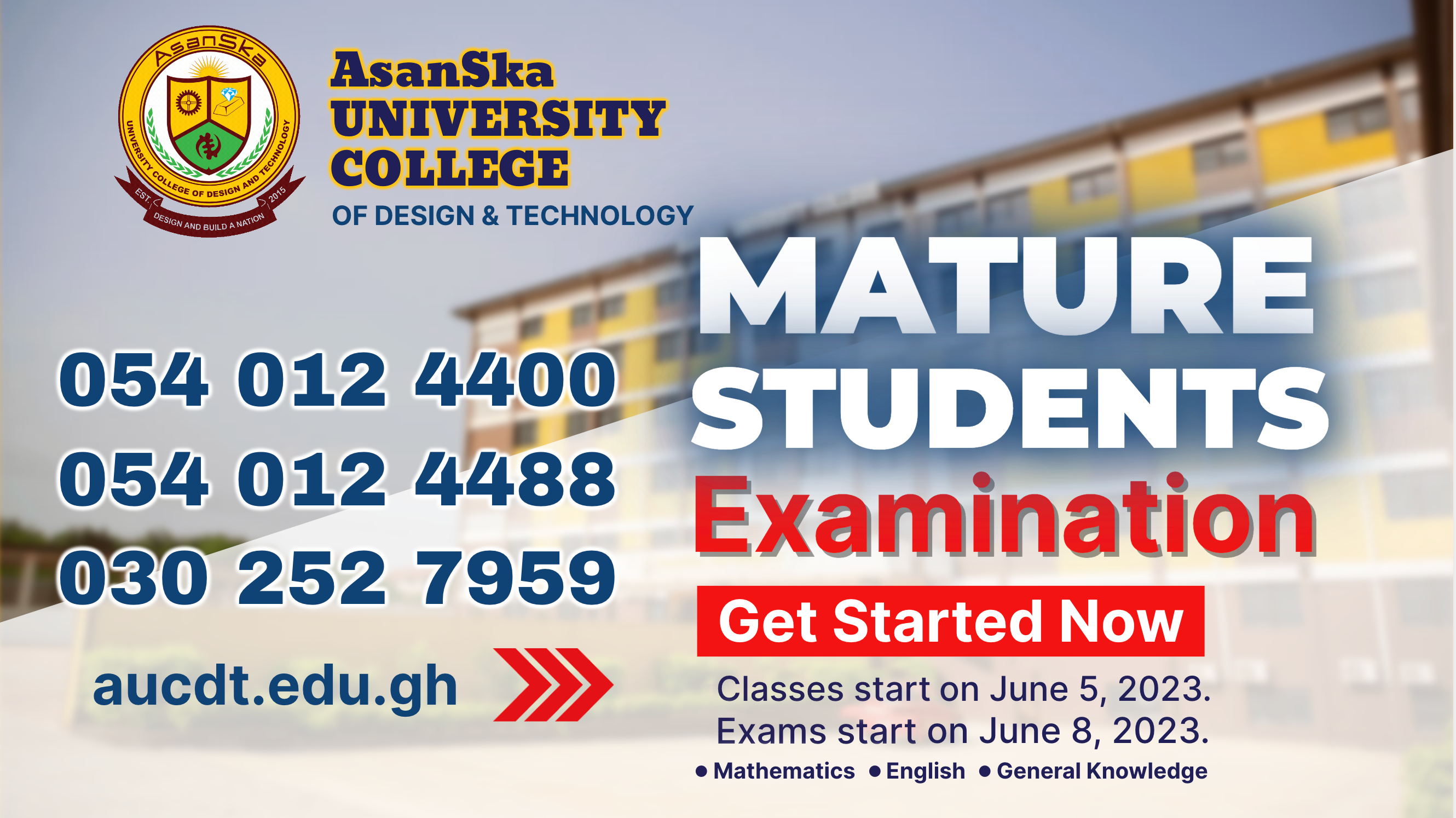 Mature Students' Entry This is an opportunity for people who could not continue with their studies earlier in their lives to further their education after some years in the workplace. An applicant must be at least 25 years of age and show proof of age and a legitimate documentary.
For more information contact us:
Email: info@aucdt.edu.gh
Call: 0302527959  |  0540124400  |  0540124488