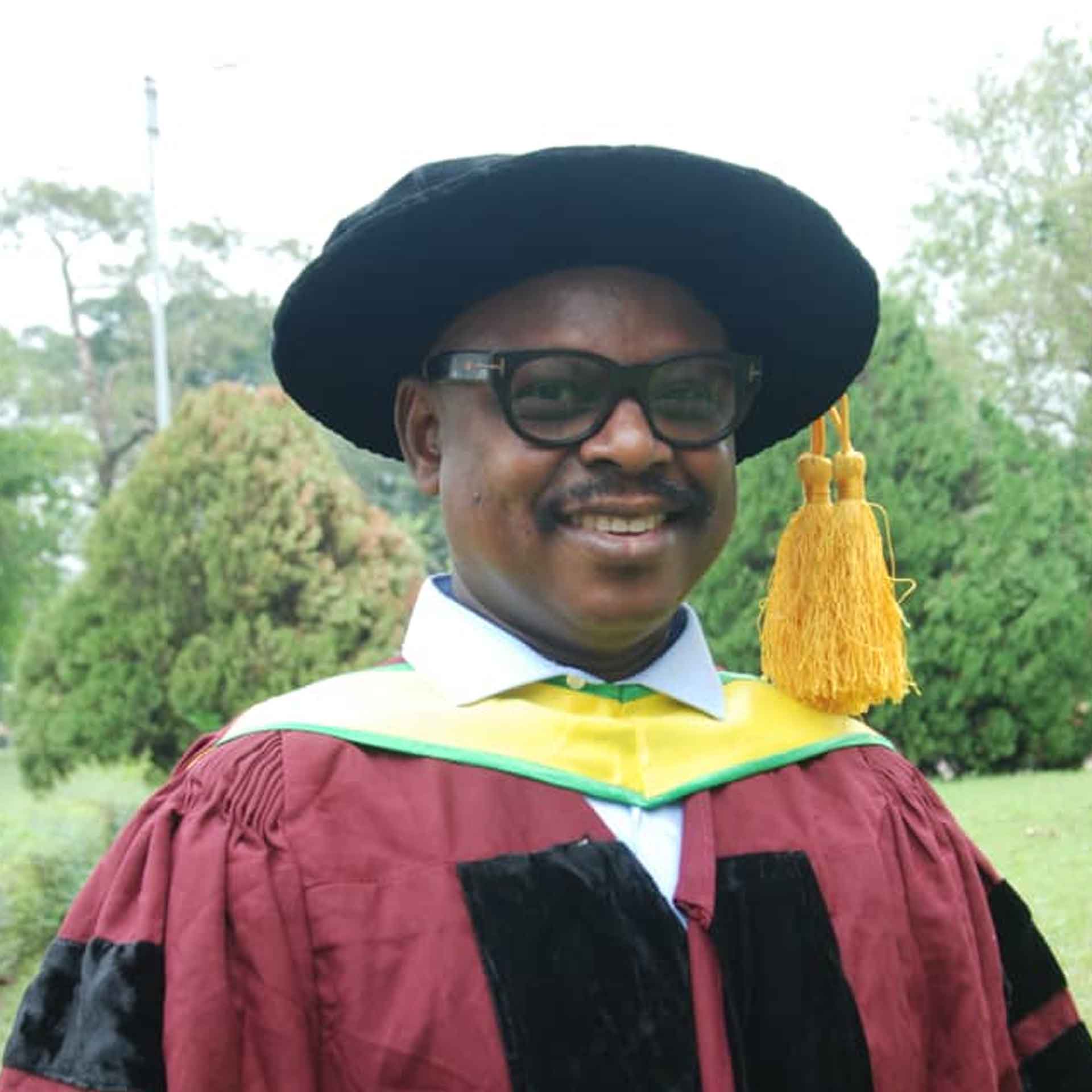 Andrew Richard O. Addo
Lecturer, Jewellery Design
Addo is a jeweller by training and profession who holds a PhD in African Art and Culture, Master's degree in Fine Art (Jewellery and Metalsmithing) and Bachelor of Arts (Hons) majoring in Metal Products Design from the Kwame Nkrumah University of Science and Technology (KNUST) in Ghana. His area of specialization is in jewellery.
Addo was born in Accra in the Greater Accra Region of Ghana but hails from Abiriw in the Eastern Region of Ghana. The dawn of Addo's education was at Ann's Preparatory School then to Parents Experimental Preparatory school (PEPS) where he had his basic school education. He then proceeded to Adonten Secondary school for his O'Level Certificate from 1982 to 1987. Addo further joined Okuapemman Secondary school where he took his GCE Advanced Level with the 1990 graduating class. Addo was taken on as National Service Personnel by the Ghana Education Service at the teacher's resource centre to prepare teaching Aids at the District office at Kimbu, Accra, in 1990. Addo gained admission to the Kwame Nkrumah University of Science and Technology, Kumasi in 1991 to peruse a Bachelor of Art programme at the College of Art and completed this programme successfully with a Second Class (Upper Division) Honours Degree in 1996. 
After his first degree, Addo ventured into the business world designing, producing managing a private Jewellery shop. In 2010 Addo gained admission into KNUST to pursue a Master of Fine Art (Jewellery and Metalsmithing) programme at the Industrial Art Department and graduated successfully in 2013.
Addo obtained His PhD in African Art and Culture in 2021.
Addo has been on the international Moderation team for WAEC in addition to being an Examiner since 2018.
Addo has been a Master of trainers for the rolling out of the all-new Common Core Programme for Basic 7 to 10 curriculum in 2020. A programme by NACCA under GES.
Addo has served in various positions and seeks to publish these Research documents soon:
The use of Non-metallic materials for jewellery
The transformation of Household metal scrap into functional artefacts
The historical and cultural relevance of Akwamumanhene's royal regalia
Addo is a member of the Federation of Ghanaian Jewellers. Addo has been part of the Preparatory Committee as well as the Implementation Committee that has seen AUCDT come into being. He designs and produces jewellery privately and co-manages JILAG footwear, a private business enterprise. Addo is currently married with four children.
Position(s)
A.g HOD, Jewellery Design Department – (2017-2019)
A.g HOD, Jewellery Design Department – (2020 to date)
Chairman, Central Admissions Committee – (2019 to date)
Member of Governing Council of AUCDT (2021)