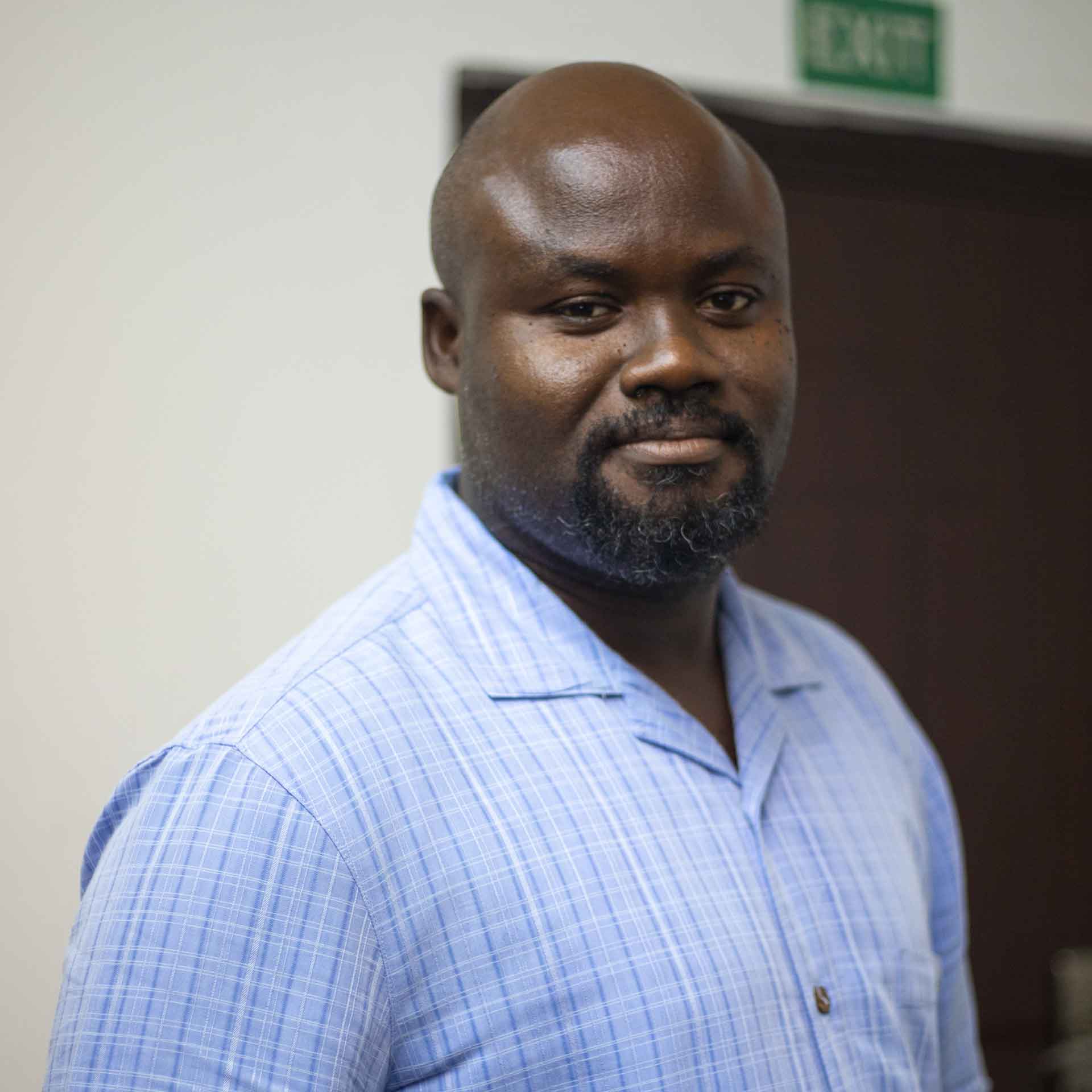 Selete K. D. Ofori
Lecturer
Selete Komla Delali Ofori, is a lecturer in the Department of Jewellery Design Technology at Asanska University College of Design and Technology. He holds a diploma in Jewellery Design from college of Jewellery Weija Accra, a bachelors in Industrial Art (Metal Product Design) from Kwame Nkrumah University of Science and Technology, Kumasi and a research masters in Jewellery and Metalsmithing also from Kwame Nkrumah University of Science and Technology.
Apart from teaching, Selete is a practicing professional Bench Jeweller who employs metalsmithing techniques such as: wire working, embossing, stone setting, casting, sheet forming, chasing and repousage in the fabricating of intricate Jewellery and metalsmithing items. His medium of expression as a metal artist are in ferrous, non-ferrous metals (gold and silver).
Selete is a member of "Jewellers in Ghana" and the vice president of "Professional Jewellers Cooperative Society"- PROJECS. He is also a member of the planning committee and an exhibitor of an annual Jewellery Fair held in Ghana dubbed "Gold Statement".